I don't know why, but I just LOVE coconut! One of my favorite things to eat at breakfast is old fashioned oats, topped with unsweetened coconut, then topped with frozen berries (blueberries, blackberries and raspberries) and a sliced apple. Then I would pour almond milk over all. Delicious!
So it's no surprise that I love to pin the coconut recipes I find onto my Pinterest boards.
Here are a few (of the many!) coconut recipes that I am itching to make.
Brownie-Bottom Coconut Chocolate Cream Cake
Thin + Chewy Chocolate Drenched Coconut Oatmeal Squares

via how sweet it is
Lime and Coconut Chicken
Almond Joy Cheesecake

via The Curvy Carrot
Coconut Prawns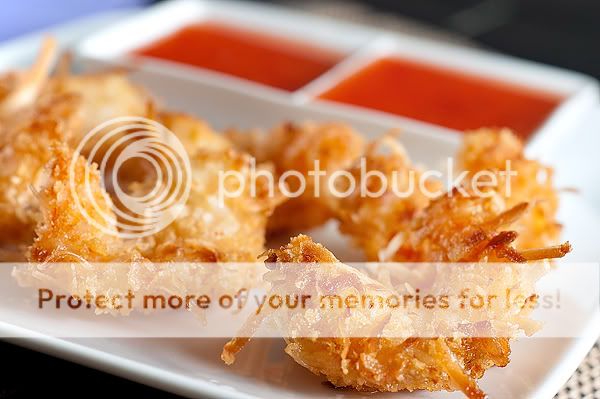 via Life's Ambrosia