The color gray is fabulous. I just love it! Since it is a neutral color, it goes well with so many different colors. It definitely adds elegance and sophistication to a decor.
"Gray is the color of intellect, knowledge, and wisdom. It is perceived as long-lasting, classic, and often as sleek or refined. It is a color that is dignified, conservative, and carries authority. Gray is controlled and inconspicuous and is considered a color of compromise, perhaps because it sits between the extremes of black and white. Gray is a perfect neutral, which is why designers often use it as a background color." -
Sensational Color
I love the pinstriped headboard and floral cushion
here
.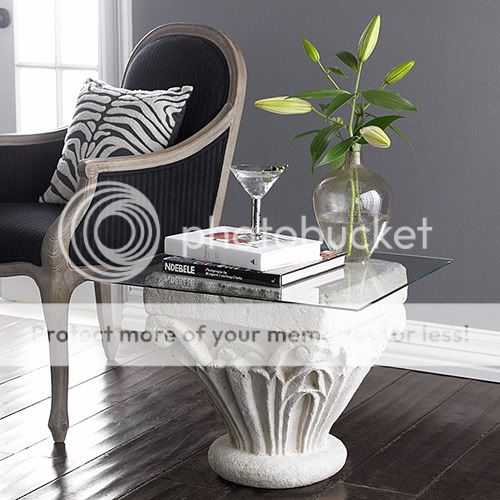 I love the gray wall that adds as a background to
this
absolutely gorgeous chair and fabulous side table.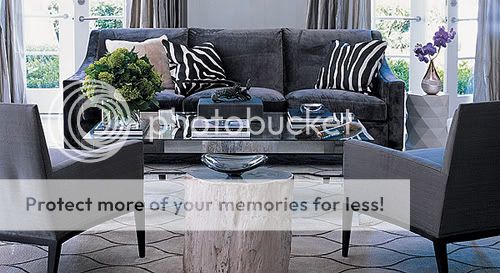 What a great living room area
here
. Everything works so well together.
I love the white couch against the gray walls
here
. What a great contrast!
This
bedroom is so gorgeous. I love the bed frame, the zebra striped cushions and the carpeting.
Really love
these
gray home decor accessories. Gorgeous!