I love to bake. I especially love to bake for special occasions like Christmas, birthdays, and Valentine's Day.
This is a two part series on Valentine's Day Treats.
Here are a few recipes I would love to try. Now to narrow it down to just two or three or four. :)
These
Chocolate Covered Pretzel
look so good. I love the heart shaped sprinkles. So cute!
These
Chocolate Sugar Cookies
look way too pretty to eat. I love the heart designs on the icing. Lovely!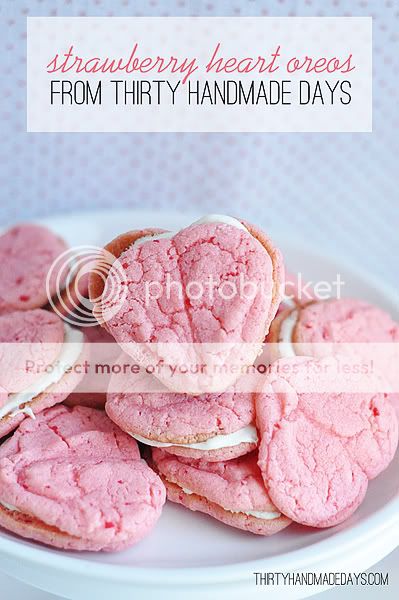 These
Strawberry Heart Oreo Cookies
look scrumptious and good to eat!
I love the idea of the traditional Rice Krispie Squares being made into a
heart shape
. So cute!
Red Velvet Whoopie Pies
. The name says it all! :)
Who would not like a chocolate chip cookie on a stick? And heart shaped to boot. Love
these
!
Stay tuned for Part 2...coming soon! :)