I love cute packaging. I especially love packaging that is simple, but beautiful. Here are a few that I especially adore.
I love this use of
washi tape
for gift wrapping. It has such a nice contrast to the plain kraft paper boxes and bags. So pretty.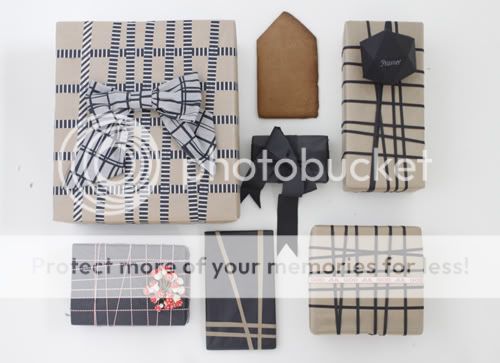 I love the simple elements used to create
this
packaging
Snowflakes and homemade pom-poms to adorn
these
packages. Love it!
I love the oriental newsprint, lace doily and ribbon for
this
packaging.
Fabric covered buttons and cord. So simple, yet so effective for
this
.
These
are so cute. I love the fabric and printed labels.
What an absolutely clever
idea
to use for my stash of yarn!